Product Description
"These are super comfortable, flexible, and move with your foot. The little bit of cushion is just right, and the straps are comfortable on your toes and the back of your foot. I'm excited to wear these more this summer!" – Iris C
Take the Aqua Cloud on your next wet or dry adventure, and you'll be on cloud nine. This update to our iconic Cloud sandal is perfect for water sports with its new more durable, grippier, rubber sole, we also extended the BareFoam™ footbed through the heel for additional comfort. Aqua Cloud - NEW Minimalist Barfoot-friendly Sandal from Xero Shoes for 2022
WHAT ADVENTURES WILL THE AQUA CLOUD TAKE YOU ON?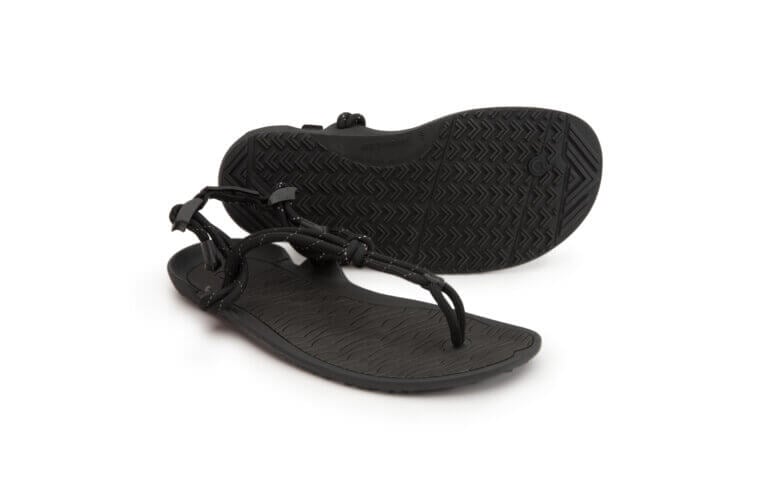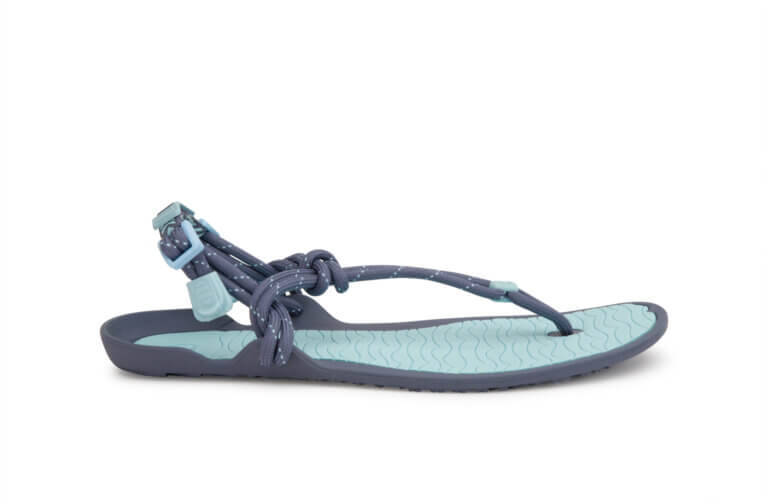 LIGHTWEIGHT PROTECTION THAT FEELS JUST RIGHT.
The Aqua Cloud features our flexible, durable FeelTrue® sole with improved traction and a grippier rubber for extra grip during your favorite water sports. The embedded, textured 3mm BareFoam™ layer now spans the entire footbed for added comfort, and the shaped heel cup helps keep out debris.
When the Aqua Cloud weighs just 4.4 ounces each for a women's 7, it's no wonder it floats, so you won't have to worry about losing these at the bottom of the lake, pool, or ocean.
EASY LACING. EASY COMFORT.
Our patented easy lacing system eliminates the pressure points traditional thong sandals create while giving you the security you'd expect from all Xero Shoes.
Now you can get wet and wild while enjoying the benefits of natural comfort!
WE MAKE SANDALS SO COMFORTABLE, YOU'LL FORGET THEY'RE EVEN ON.
If your feet don't feel as good at the end of the day as they did in the beginning, you haven't tried the Aqua Cloud.
Life-changing comfort and superior performance come from letting your feet do what's natural – bend, move, flex and feel.
All Xero Shoes feature a wider, foot-shaped toe box that lets your toes spread and relax, a non-elevated "zero drop" heel for proper posture, low-to-the-ground design for perfect balance and agility, and a flexible sole that gives you "just right" protection so you can bend, move, flex, and safely Feel the World® in total comfort.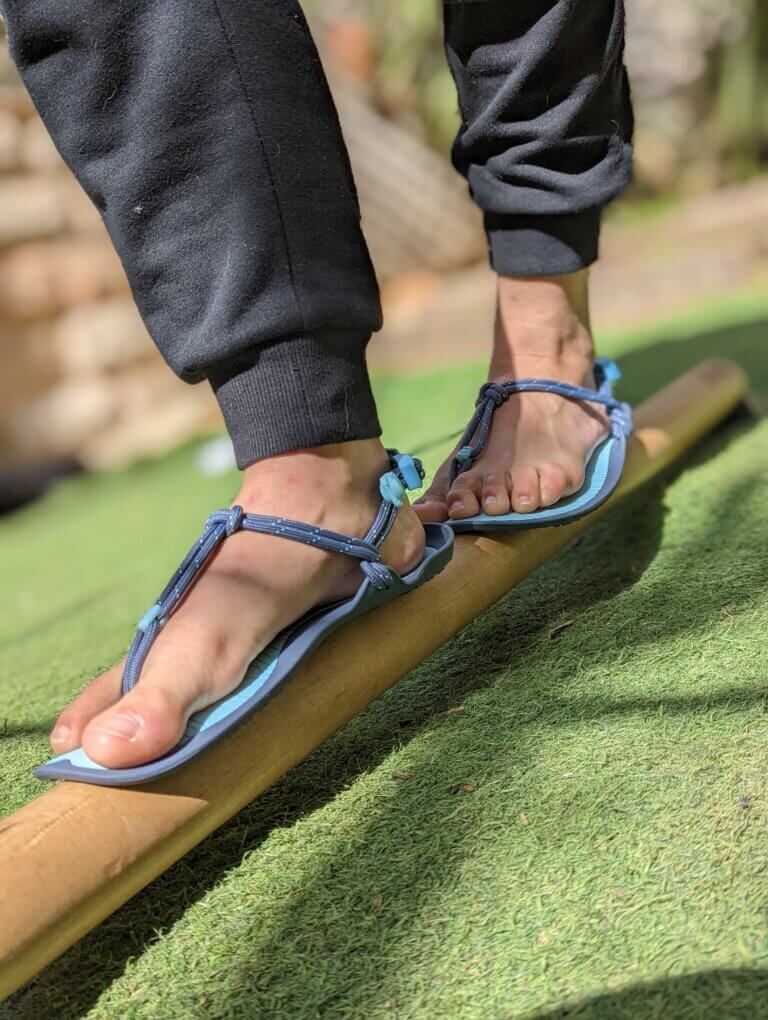 AQUA CLOUD SIZE GUIDE
It's easy to find the right Xero Sandal size for you. The Aqua Cloud fits true to size, so…
Buy the Aqua Cloud in your usual US size*
FREE EXCHANGES: Most people find our size recommendation gives them a proper fit, but just in case, we have a free exchange program for all US orders.
*If you normally buy a Euro, UK or JP Size, check out the handy conversion chart below.
How to adjust your Aqua Cloud for a perfect fit
Follow these simple video instructions to get the "just right" tension.
Bought my last pair 6 years ago and had to replace them due to a hole in the insole. Quick delivery, and as always, best shoes in the world, so comfortable!

This is my 2nd pair of this style, though my first was the Amuri Cloud. The Aqua is preferable with the foam across the whole foot bed. Aqua Cloud is super comfortable and easy to wear, every so often I have to adjust/tighten the straps and I also needed to trim them, I used the guide video to do this. It was a little tricky, but once you get the hang of it, it was fine. Would definitely buy again, my favourite everyday barefoot shoe, I live in Queensland Australia, so wear open shoes most of the year.

The sandals feel comfortable on my feet but as soon as I start walking the front of the sandals turn under. I have adjusted them as per video instructions but it is still happening causing me to trip.

Third pair of Xero Shoes, second pair of the cloud style. Got my first pair in 2016 and rave about them to anyone who compliments them! Never had any issues with the soles, just the straps and attachments (first pair of clouds where the strap by the heel attaches to the sole broke, walking down a mountain, on the Jessica style the toe strap broke) Definitely footwear of choice at any opportunity, easy to fit in a backpack if necessary and go with any outfit choice too.

they just arrived and very excited! I love the look and feel, and mostly how adjustable they are. I can have the ankle strap higher or lower on my foot, and well, it's just so intuitive I love it!!