Product Description
"I went on a two week road trip and these were the only shoes I wore."– Andrew T.
The comfort of a sport sandal upper, the lightweight, barely-there feel of a packable travel sandal. This combo lets the Z-Trek do it all. Z-Trek Sport Sandal by Xero Shoes - barefoot inspired sandals
WHY WILL THE THE Z-TREK BE YOUR FAVORITE ALL-PURPOSE SANDAL?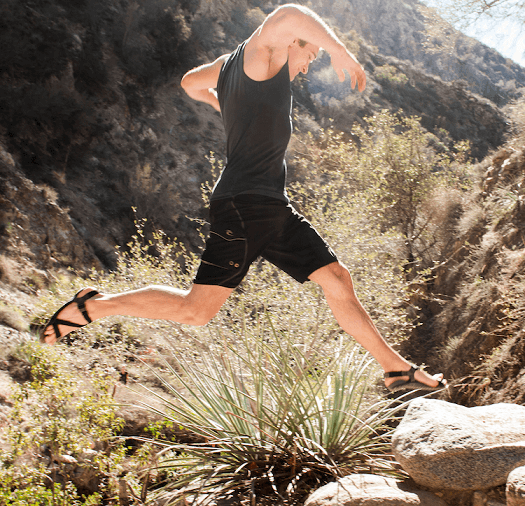 COMFORT AND SECURITY.
The Z-Trek is an upgrade to the popular original, now with smooth, tubular nylon straps made from rPET recycled materials. The fully adjustable strap system lets you fine tune your fit, giving you the security you love in Xero Shoes.
The 6.0 mm FeelTrue® sole gives fantastic ground feel while still protecting you from the elements, while the dual direction chevron tread provides you confident grip. All that and they still only weigh 7.2 ounces each for a men's 9.
NATURAL FEELING. NATURAL STYLE.
The Z-trek is stylish and available in multiple colors. They'll confidently take you from jogging at the beach, to your favorite water-sport, to a stroll through town, all while enjoying the benefits of natural freedom.
WE MAKE SANDALS SO COMFORTABLE, YOU'LL FORGET THEY'RE EVEN ON.
If your feet don't feel as good at the end of the day as they did in the beginning, you haven't tried the Z-Trek.
Life-changing comfort and superior performance come from letting your feet do what's natural – bend, move, flex and feel.
All Xero Shoes feature a wider, foot-shaped toe box that lets your toes spread and relax, a non-elevated "zero drop" heel for proper posture, a low-to-the-ground design for perfect balance and agility, and a flexible sole that gives you "just right" protection so you can bend, move, flex, and safely Feel the World® in total comfort.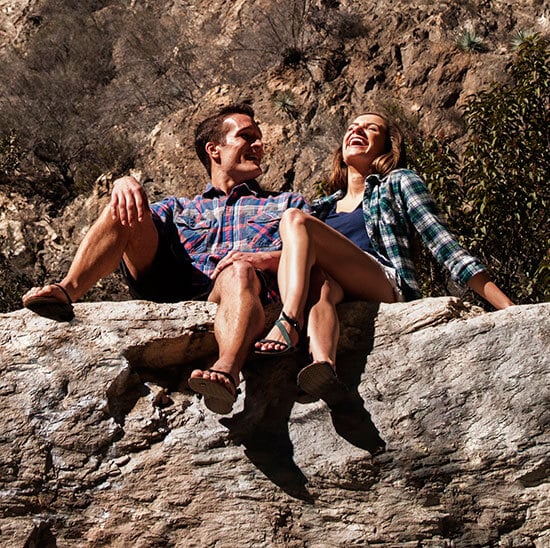 Z-Trek Women's SIZE GUIDE
It's easy to find the right Xero Sandal size for you. The Z-Trek fits large and we recommend a snug fit, so…
Buy the Z-Trek in your usual US size, or go one size smaller*
FREE EXCHANGES: Most people find our size recommendation gives them a proper fit, but just in case, we have a free exchange program for all US orders.
*If you normally buy a Euro, UK or JP Size, check out the handy conversion chart below.
NOTE: The Z-Trek has a wider forefoot than ordinary sport sandals. If your feet are particularly wide, consider the Men's Z-Trek. Just make sure to adjust by 1 size (for example, a men's 8 is the same length as a women's 9).
*Use the handy printable templates below to confirm your size before you buy.
Got these out of the bag in the first day and was wearing them everywhere, crawling through a roof space, up and down ladders, went for a little jog. Love them, 10/10 would buy again. Free the foot, let the little toe spread its wings and purchase a set of barefoots <3

These are my first real barefoot footwear. I'm sold. Securely fits around my foot, easy to get on, weighs basically nothing and keeps the soles of my feet protected. I often forget I'm wearing them.

I was trying to make the transition from flip-flops to barefoot sandals, but these are significantly more difficult to put on, and have given me blisters on the back of my foot.

I was trying to make the transition from flip-flops to barefoot sandals, but these are significantly more difficult to put on, and have given me blisters on the back of my foot.

Since I've transitioned into barefoot shoes my feet have gotten larger (especially wider). I am a size 10 women's but got a men's size 8 because apparently the xero men's shoes are wider. The sides didn't seem to bother my wide feet which was a relief. I especially love the flexibility and the security of the sandals. Doesn't feel like I'm wearing anything and provides plenty of ground feel. I wear these sandals for everything from running errands to long walks. I highly recommend these sandals and if I have to chose either my prios or ztrek- I chose my ztrek.