Posted by Shaun Daws on 3rd Dec 2014
When Xero Shoes founders Steven Sashen and Lena Phoenix set out to update the Mexican huarache sandal back in 2009, it's doubtful that they could have imagined they popularity their sandals would enjoy. What began as a simple Vibram rubber sole, tied to one's foot with lengths of rope has evolved into a high-tech, stylish sandal that has been used to run ultramarathons and challenge the big shoe companies.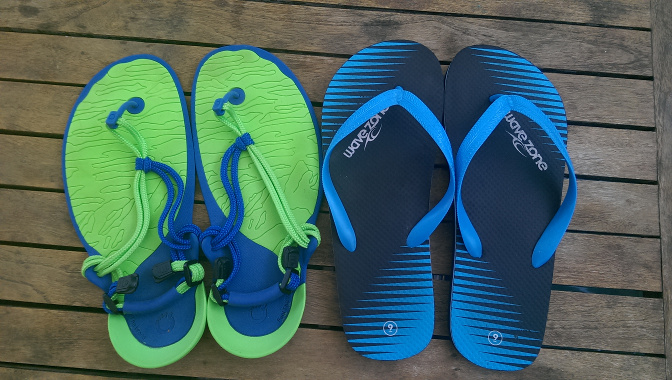 In 2015, the Xero Shoes' reach will be extended to Australia, where they will face one of their biggest challenges yet - battle for sandal supremacy against the ubiquitous Thong (otherwise known as the Flip-Flop).
Since the 1960's, the thong has shot to the top of the sandal pyramid here in Australia. You'd be hard-pressed to find a single household that didn't have a pair in regular use, or at least one pair kicking around at the back of a closet. These lightweight, inexpensive sandals are so common that they have become synonymous with Australian beach culture, and are an integral part of the national identity.
Flip-flops are great, cheap sandals, and their lightweight design makes them great for throwing into a beach bag. Try to run more than a few feet in them, however, and the inherent design flaws become painfully obvious. With no heel strap, these shoes fly off the feet with ease, often causing injury. They are also generally made with low-quality materials, and before long, the toe post will inevitably pull out, rendering the thong useless and consigned to the landfill.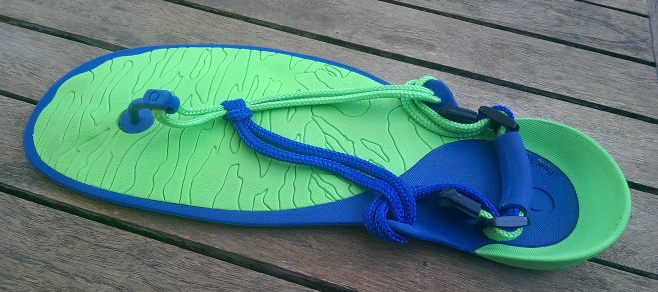 It's precisely these flaws that Xero Shoes are in a great position to address. Although they are more expensive than the average thong, they remain far less so than their competitors in the sandals and minimal shoe market. This few dollars extra, however buys a world of safety and comfort that no thong could hope to match.
The latest offerings from Xero Shoes, the Amuri Cloud and Amuri Venture, have several features that will make thongs seem like 20th century torture devices.
The first, and most important, is the heel strap. The huarache tying system is a simple, single piece of rope that is tied in such a way that the foot is secured to the sole. With the Amuri series of sandals, this is taken to a new level, with a padded heel strap, and convenient clasps for easy adjustment. The simple, adjustable design allows the wearer to slip in their foot easily, while still ensuring that it is securely fastened.
The next big difference is in the materials used. For most avid thong-wearers, it's expected that they will need to replace their shoes every year or two. This means that although the thongs themselves are inexpensive, they will end up costing more in the long run.
Xero Shoes, on the other hand have a 5,000 mile (~8,000 km) guarantee, allowing you to return them if you somehow manage to wear them out, with no questions asked beyond "how did you manage to do that??". Economically speaking, the cost of a pair of lifetime-lasting Xero Shoes will easily beat the cost of replacing thongs every other year.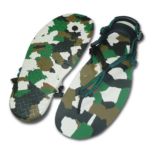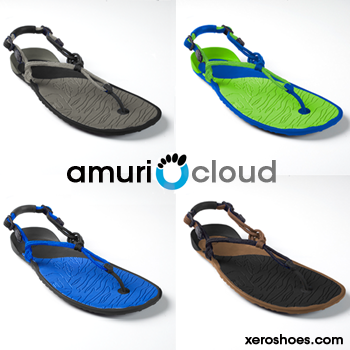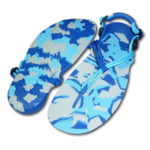 The last big consideration will likely be appearance. Thongs have been around for a long time, and have been mass-produced so much that the range of designs and patterns is dizzying. That being said, most thongs sold today will still only come in either a simple, single coloured scheme, or else a patterned sole with a single-coloured upper.
Again, Xero Shoes are right in there as well, with a range of great colours, plus camouflage prints. They also offer decorations and beads that can be purchased for a couple of dollars that allow you to customise the appearance to suit your individual style.

It's great to see a company like Xero Shoes expanding around the globe,and especially exciting that they've chosen Australia. There will no doubt be stiff competition between Xero Shoes and thongs, but once they are available in stores and Aussies are able to try them on, their success is a sure thing.